Be the Sharing Type
---
---
Ubisoft Milan is putting their best feet forward for the Nintendo crossover title.
---
---
After hearing whispers around the video game community for over a year, details for Mario + Rabbids: Kingdom Battle finally saw the light of day at E3. The game was well received both at the convention and online, all thanks to those who worked on the game. Here are some of the staff.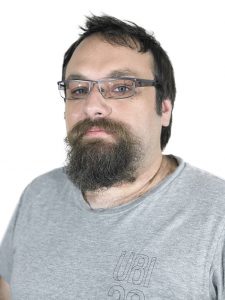 Davide Soliani – Creative Director
Soliani wasn't shy about hiding his emotions during the Ubisoft press conference. After getting a shutout from legendary game creator Shigeru Miyamoto, Soliani was shown with a few tears in his eyes while the audience around him gave a roaring ovation. While the moment was a great sight to see, Soliani's story gets much better when looked at from the beginning. It all started in 2002, four years after Soliani made debut at Ubisoft Milan. Soliani learned that Miyamoto was staying at a hotel in the Italian city, where Soliani waited 10 hours in the rain just for an opportunity to meet him. Twelve years later, Soliani and Miyamoto's paths would cross again, but this time Soliani was the creative director for the company. He pitched the ideas of a crossover game between the two franchises, in which Miyamoto was excited for and began developing.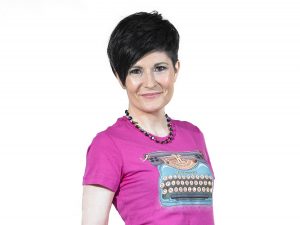 Cristina Nava – Associate Producer
Coming over from producing comic books, movies, and TV shows, as well as prior experience writing for Italian Magazines, Nava has plenty of experience in the production field. Joining the Ubisoft team from The Walt Disney Company in 2008, where she began working on Just Dance and Ghost Recon: Wildlands.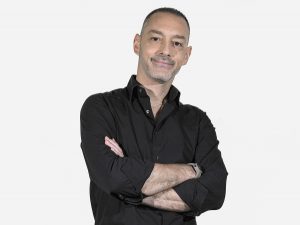 Mauro Perini – Art Director
Perini is one of the original Ubisoft Milan members from when the studio opened back in 1999. He started off as a 2D artist and lead animator for a handful of Game Boy Color and Game Boy Advance titles. He also lent his creative genius to other Ubisoft titles, such as Beyond Good and Evil and the Splinter Cell series. With an impressive resume and the credentials to back it up, it will be exciting to see what Perini has in store for Mario + Rabbids: Kingdom Battle.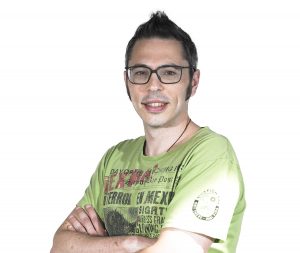 Marco Renso – Animation Director
Renso is one of the newer members of the Ubisoft Milan team, joining in 2011 after finishing his studies. Renso jumped right into some of Ubisoft largest projects, taking on the Lead Animator role for Assassin's Creed Liberation, Assassin's Creed Black Flag and Ghost Recon Wildlands. Not only is Renso looking over the animation production for both the Milan and Paris offices, Renso is looking over two of the freelance art studios recruited for the game.
---