Makoto Shinkai's Your Name. holds a special place in my heart. The film was released a few weeks after I ended my year-long stay in Japan, and it deals with a theme I've struggled with since returning: an unflinching longing to live a different life.
While that probably seems like a drastic explanation of the film, it's actually not that far off. Your Name. follows two students, Mitsuha Miyamizu and Taki Tachibana, as they swap bodies and discover life through a completely different perspective.
At first glance, it's easy to see Your Name. as a regular body-swapping tale, but as the audience becomes invested in the characters, it's pretty clear that this is an extraordinary story.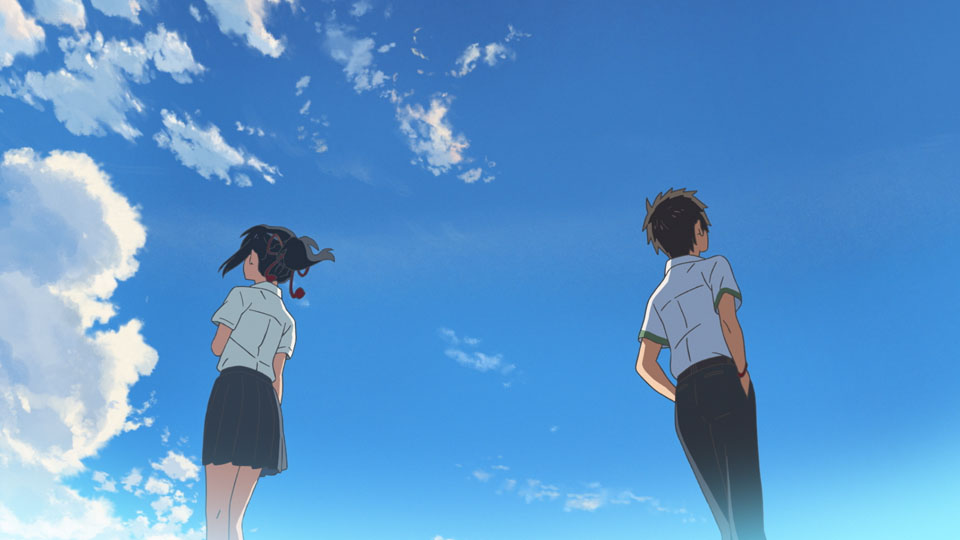 For one, the characters never actually meet before they swap bodies, as the characters are from two totally different lifestyles. Mitsuha comes from a traditional family in a rural community and dedicates her time to supporting her community's shrine, and Taki is a city boy, stuck in the hustle and bustle of Tokyo with little knowledge of the world around him.
This polarity shows throughout the film, as when the pair enters each other's world their roots show to the people around them. When Mitsuha enters Taki's world, for example, she spends an enormous amount of time buying ice cream, checking out shops, and working on Taki's social life.
But when Taki enters Mitsuha's world, he has to worry about the consequences of standing out in a small town, family honour, and dealing with the boredom of rural life.
But midway through the film, everything stops. Taki and Mitsuha are stuck in their own bodies and they begin to realize how much each other improved their lives. While they never met or communicated normally, there was always an expectation that they would meet down the road.
This is where the longing comes into full effect. Taki and Mitsuha quite literally didn't know how important their lives were until they lived them together, and losing that connection forces them to come to terms with the reality that they need support; they need each other.
The remainder of the film focuses on the two trying to reconnect with that thing they've lost, while overcoming great barriers in the process. Shinkai's storytelling shines bright in these moments, as when the going gets tough the characters really come alive.
There's a strange connection between the audience and the characters because everybody understands what it feels like to lose somebody, but only few can create that element on film.
Your Name. is a roller-coaster ride of a tale, and like any good rollercoaster, it's something that requires multiple viewings to totally wrap one's head around. It's something that we can't recommend enough.